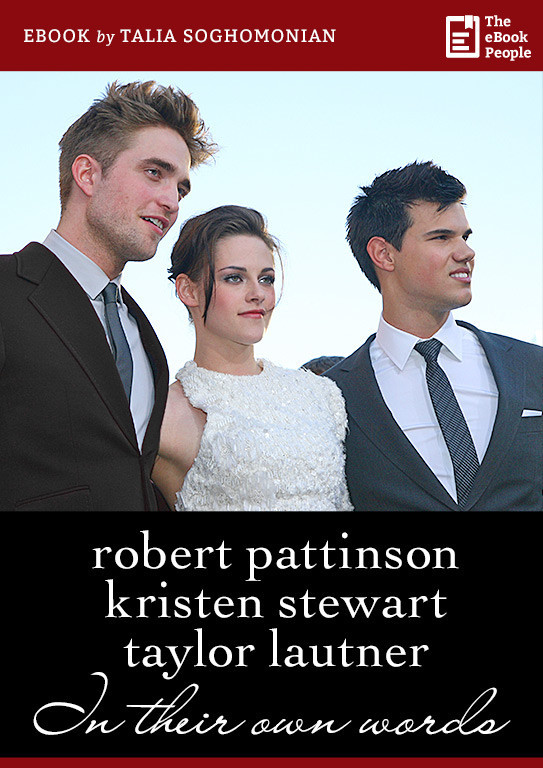 Robert Pattinson, Kristen Stewart, Taylor Lautner - In their own words
For this project The eBook People teamed up with Paris-based American lifestyle journalist Talia Soghomonian. Her work has been featured in InStyle, Elle Girl, Rolling Stone Magazine, Maria Claire, NME, Rock Mag or Le Monde Mag.
In the eBook the author analyzes the vampire cult, the phenomenon that is Twilight and takes a look at the cast from her own point of view – something that she is one of the best persons to do, as she has met Robert Pattinson, Kristen Stewart and Taylor Lautner in person and has interviewed all of them various times.
The eBook contains more than 30 interviews with the cast from 2008 until now and runs over more than 300 pages on the Kindle. In addition, the eBook includes more than 100 images that are combined with audio quotes taken from interviews conducted with the stars.
Also available as epub-enhanced format including audio for just US 7.99 $. Please select below.