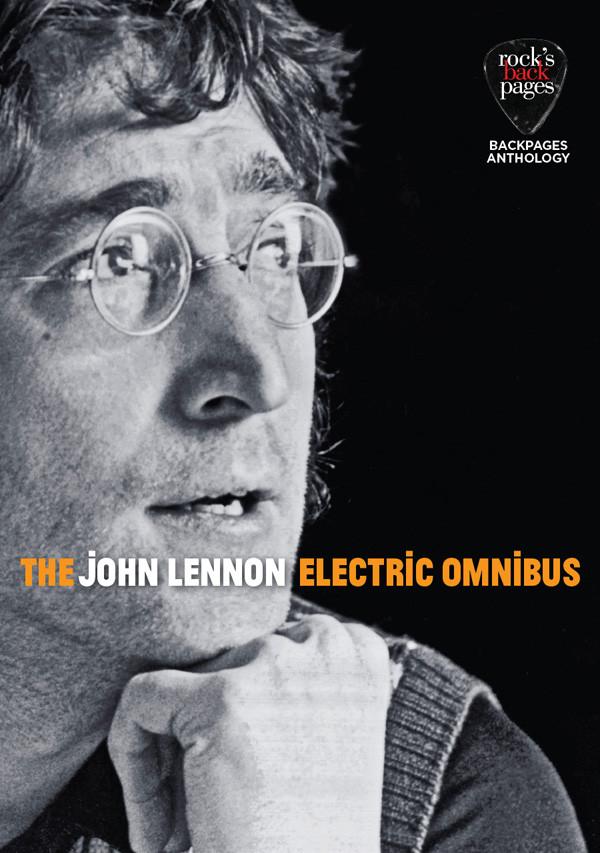 The John Lennon Electric Omnibus
$9.99
How it really was: the legendary John Lennon as witnessed by those who were there.

He started as a wannabe British Buddy Holly, found his own passionate but sarcastic voice as leader of the world's most famous foursome, and burst out of the Beatles bubble in a dramatic decade of trouble and strife while tirelessly striving for peace and love. Forty years after his most visionary anthem, Imagine, Rock's Backpages Anthologies retrieve from the vaults the key interviews, eyewitness accounts, contemporary insights and penetrating hindsights that tell the story from the Liverpool church hall to the Hollywood Bowl, from John's struggles with Paul, Yoko, Nixon's America, and his own demons to the shock of his murder at the Dakota. Collecting the cream of such fabled writers as Philip Norman, Ian MacDonald, Dave Marsh, Chris Charlesworth, Richard Williams, Gavin Martin, Loraine Alterman, Michael Lydon, Johnny Black, Paul Williams, Al Aronowitz,
Miles, Charles Shaar Murray, Andrew Tyler, Wayne Robins, and Norman Jopling, The John Lennon Electric Omnibus is an essential addition to the Beatles library.